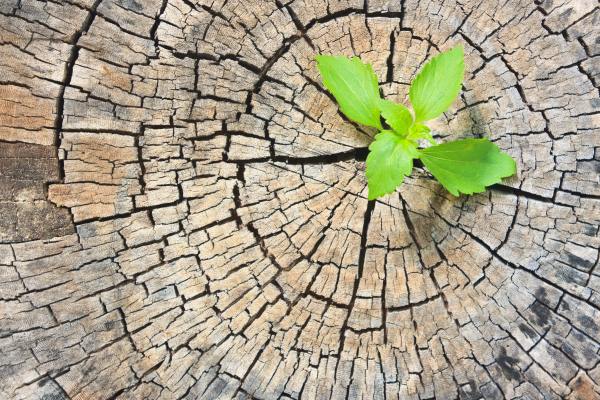 What Makes Anything Sacred
Many people place incorrect significance on certain objects, places, and persons, calling them "sacred" when they are not. Much superstition still dwells in the minds of people on this world. So just what is considered "sacred"?
Jesus said: "All things are sacred in the lives of those who are spirit led; that is, subordinated to truth, ennobled by love, dominated by mercy, and restrained by fairness—justice."1 So it sounds like anything can be sacred for those who are spirit-led, controlled by the higher inclinations, have intentions of a godly love, and utilize a wise mind. If God is our primal dwelling place, then no matter where we are, sacredness can be a part of our lives. We bring the sacredness with us.
On all worlds—from Paradise down to the system architectural worlds—there are spots designated as more holy, more sacred than the rest of the world, even though at those high levels of superuniverse reality the entire world is sacred. Those spots or areas designated significantly more sacred and holy are set aside for the worship of and communion with the Universal Father, the First Source and Center of all that is.
The URANTIA Book describes the twenty-one spheres of the First, Second, and Third Sources and Centers (i.e. the Trinity), referring to them as the "sacred spheres of Paradise." Even on this world, Urantia/Earth, there was a place set aside in both Dalamatia and the Garden of Eden dedicated to the worship of the Universal Father. Just as there was a "sacred shrine of the Garden," so there are sacred shrines, temples, cathedrals, mountains, and other places—natural or human-made—that have been set aside for worship and communion with God the Father.
The most sacred of sacreds resides within each of us, and that is the Threefold Spirit, which is comprised of: the Holy Spirit of the Universe Mother Spirit; the Fragment of the Universal Father (the Thought Adjuster); and the Spirit of Truth, given by Michael of Nebadon who incarnated on this planet as Jesus. If we go to that inner sanctum to dwell with the divine Spirit, we ourselves become a sacred and protected area during those moments, hours, days, weeks, months, years or lifetimes of being spirit-led.
Celestial Overcontrol reveals that the gift, bestowal, and guidance of the Threefold Spirit is "independent of all forms, ceremonies, sacred places, and special behavior" by those of us who receive the fullness of the Spirit's manifestation.2 The sacred and protected areas gifted to us humans, as well as created by us, are there to inspire, sustain, enrich, enhance, and enliven our spirit-led lives.
As many realize, we are in "the correcting time" (the tribulation) for Urantia/Earth and for all individuals and human-made cultures, which is also known as "the times of purification" or "the adjudication of the Bright and Morning Star versus Lucifer" as revealed in The Cosmic Family, Volume 1, which is a continuation of the Urantia Papers.
This world is destined to become aligned in divine pattern, and all that is not sacred will no longer be a part of Urantia/Earth. We each must do our part to become purified and sacred. If we each become "sacred" in our intentions, thoughts, and actions, we create safety and sacredness around us and contribute to the healing and purification of this beautiful planet.